 Sunshot Press
an imprint of New Millennium Writings
---
Exclusive publisher of award-winning manuscripts from the Sunshot Prize Series.
---

Bloodshot Stories
By Jeff P. Jones
---
FIRST PLACE | SUNSHOT BOOK AWARD FOR PROSE

Jeff P. Jones lives on the Palouse in northern Idaho. He's a MacDowell Fellow, a Bread Loaf Fellow in Fiction (2018), and his writing has won a Pushcart Prize, as well as the Hackney, Meridian Editors', A. David Schwartz, Wabash, and Lamar York prizes. His debut novel, Love Give Us One Death, won the George Garrett Fiction Prize in 2016.

Bloodshot Stories is his first published story collection.
---
Shot In The Head
By Lee Varon
---
FIRST PLACE | SUNSHOT BOOK AWARD FOR POETRY

Lee Varon is a social worker in the Boston area. Her poetry has received nomination for a Pushcart Prize and has been published in magazines, newspapers, and various literary journals, including Atlanta Review, Ibbetson Street, Tampa Review, and Muddy River Poetry Review.

In addition to poetry, Varon also writes prose and won the 2015 Briar Cliff Review Fiction Award.

---

An Incomplete List of My Wishes
By Jendi Reiter
---
— SUNSHOT BOOK PRIZE FOR FICTION —

Jendi Reiter is the author of the novel Two Natures and four poetry books and chapbooks. Awards include a Massachusetts Cultural Council Fellowship for Poetry, the New Letters Prize for Fiction, the Wag's Revue Poetry Prize, the Bayou Magazine Editor's Prize in Fiction, and two awards from the Poetry Society of America.

Two Natures won the Rainbow Award for Best Gay Contemporary Fiction and was a finalist for the Book Excellence Awards and the Lascaux Prize for Fiction.

Reiter is the editor of WinningWriters.com, an online resource with contests and markets for creative writers.
---
Human Rights and Wrongs
Reluctant Heroes Fight Tyranny
By Adrianne Aron, Ph.D.
---
— SUNSHOT BOOK PRIZE FOR NONFICTION —
Dr. Aron is a practicing psychologist in Berkeley, California. For many years she was clinical director of a pro-bono service for Central American refugees, the Centro Ignacio Martín-Baró, a project of the Committee for Health Rights in the Americas. She is the co-editor and chief translator of a collection of essays by Martín-Baró, Writings for a Liberation Psychology (Harvard University Press) and translator of Mario Benedetti's Pedro y el Capitán.

For respite from her long hours with traumatized refugees she took up writing fiction and little essays of creative nonfiction and, on receiving awards in both genres, was encouraged to write Human Rights and Wrongs in the style of a collection of stories to make the book accessible to the general reader - the audience a liberation psychologist always wants to reach.

---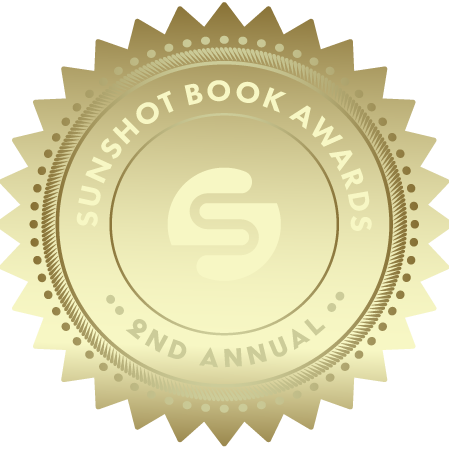 The 2nd Sunshot Prize Series
Submissions are now closed
---
Learn more about the NMW + SUNSHOT community.

Visit our main website (below), sign-up for our newsletter and deadline reminders, buy one of the award-winning collections mentioned above, and get lost exploring twenty years of award-winning poems, short stories, and essays in NMW's online archive.
For subsidiary rights inquiries, permissions to quote or excerpt portions (including entire chapters) of Sunshot Press publications, and all general inquiries please email brent [at] sunshots [dot] org.

Sunshot Press publications are also being distributed to the trade by Ingram Content Group.
Executive Publisher — Brent A. Carr
© 2021 Sunshot Press. All rights reserved.